Learning Point – Summer Ride @ Thomson Plaza
28 August 2021 - 03 October 2021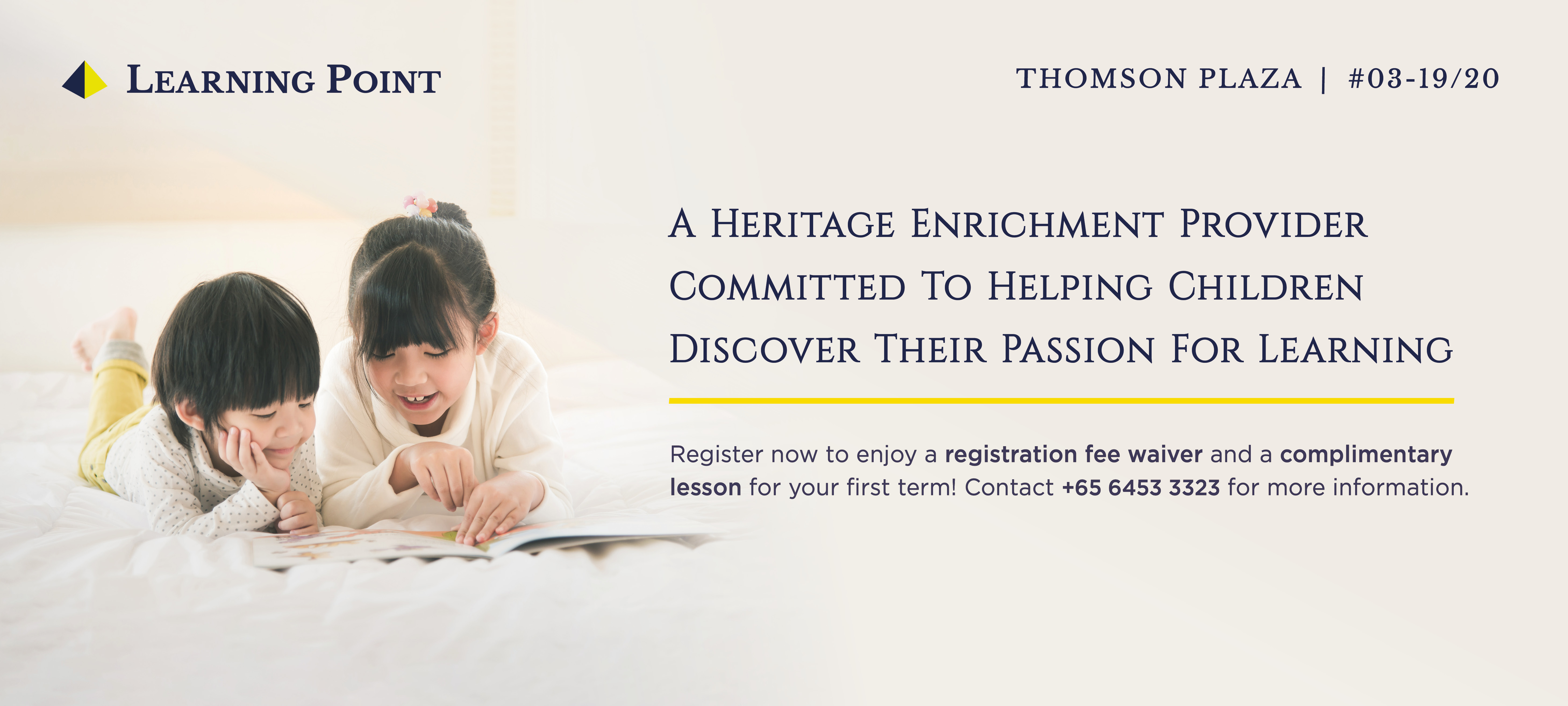 For the past 25 years, Learning Point, a heritage enrichment provider, has been helping bright young minds cultivate joy and interest in reading and appreciating the English language.
As a team of passionate and dedicated educators, we have witnessed our students blossom and excel under the patient and caring guidance of their Learning Point teachers.
With a curriculum curated by a team of subject experts, Learning Point offers a bespoke enrichment programme which instils in our students the confidence and joy of learning.
Join us now to enjoy a registration fee waiver and a complimentary lesson for your first term!
Contact +65 8901 9653 for more information.