Essential Services – Apr 7 to Jun 1 '20
06 April 2020 - 04 May 2020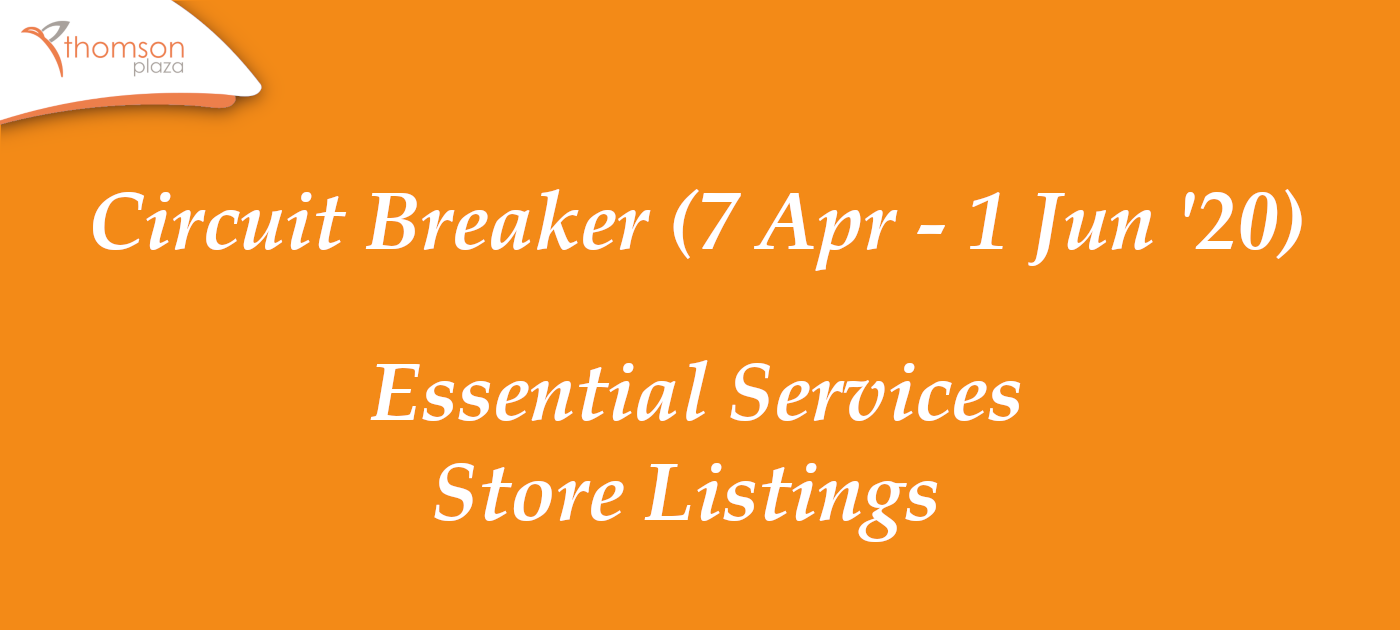 As part of the latest measures announced by the Singapore Government to reduce the transmission of COVID-19, all non-essential retail outlets are required to close from 7 April to 1 June 2020.
In support of these measures, we wish to inform you of the following:
– From 7 April to 1 June 2020, Thomson Plaza will remain open to support the continued operations of tenants offering essential services. These includes banks, clinics, convenience stores, F&B outlets (takeaway and delivery services only; no dine in), pharmacies and supermarket.
Click Here to view the list of stores still operating during this period.
For more information on their operating hours, please visit the respective stores' websites and Facebook pages for more timely updates.